WE VALUE
GOOD HEALTH
& GREAT TASTE
Our delicious HealthSmart® condiments were designed to help you and your family cut unnecessary amounts of sugar, calories and carbs from your diet, but do it without any compromise to outstanding flavor.
NUTRITION CRITERIA, PER SERVING SIZE

0g
No Added Sugar

0g
Total Fat

0mg
Cholesterol

Only
2-3g
Net Carbs per tbsp

Less than
190mg
Low Sodium

0g
Added Corn Syrups

10%+
Daily Value Vitamin C
True to the Fruit
All of Nature's Hollow jams and sauces have fruit or vegetables as the number one ingredient. This is on purpose. Our cooks love using wholesome non-gmo fruits and vegetables each day at work. There is something divine about natural fruit aromas that take us to our happy place. We argue that Nature's Hollow has the freshest and best smelling production facility in all of America. Call ahead and stop by sometime.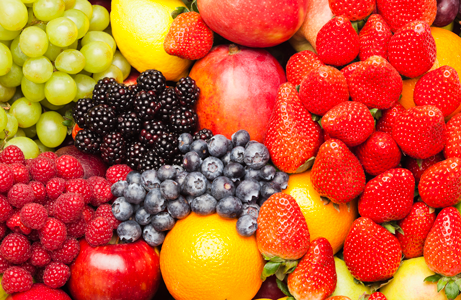 OUR PLANT-SOURCED SWEETENERS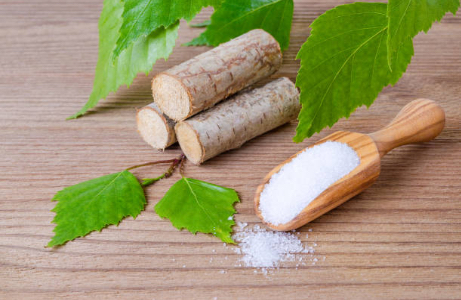 XYLITOL
Pure xylitol is a white crystalline substance that looks and tastes like sugar. On food labels, xylitol is classified broadly as a carbohydrate and more narrowly as a polyol. Because xylitol is only slowly absorbed and partially utilized, a reduced calorie claim is allowed: 2.4 calories per gram or 40% less than other carbohydrates. It has been used in foods since the 1960's and is a popular sweetener for the diabetic diet in some countries. In the U.S., xylitol is approved as a food additive in unlimited quantity for foods with special dietary purposes.
ERYTHRITOL
Pure erythritol is a white crystalline substance that looks like sugar, but it's only 60-70% as sweet. It is a low to moderate naturally occurring sugar alcohol that comes from the fermentation of glucose. Erythritol has no effect on blood sugar level and is considered a zero calorie sweetener. Nature's Hollow uses this sweetener in the jams alongside xylitol to achieve even lower carbs, lower calories, and lower blood sugar impact levels. Our recipe formulators also discovered that a combined xylitol/erythritol sweetening blend allows the fruit flavor profile to come through stronger. Our jams are sweet but not too sweet. We try to stay as true to the delicious fruits as possible.